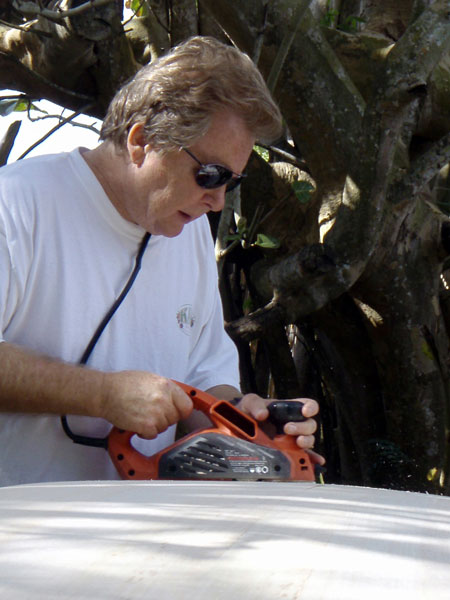 First I true up the blank which has been spot glued together. Then I do the rough shape, make any rocker adjustments, foil the thickness and dome the deck.
Then I take a rubber mallet and some balsa scraps and start banging away.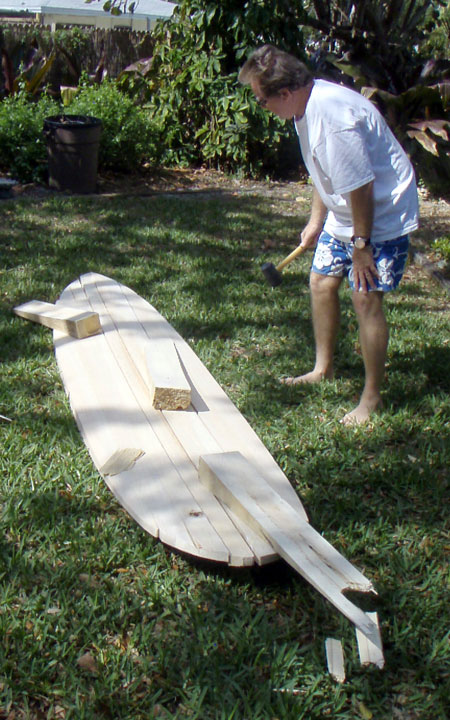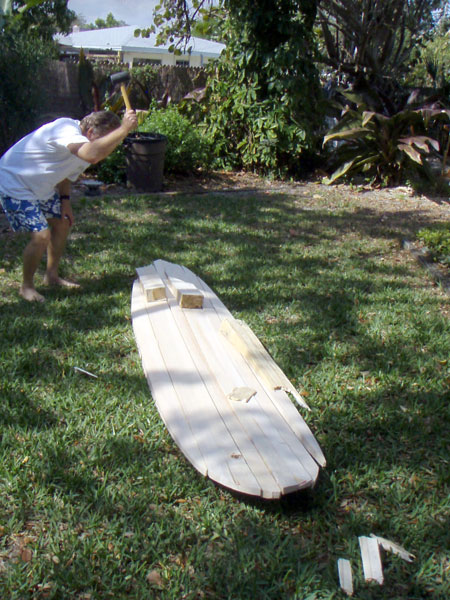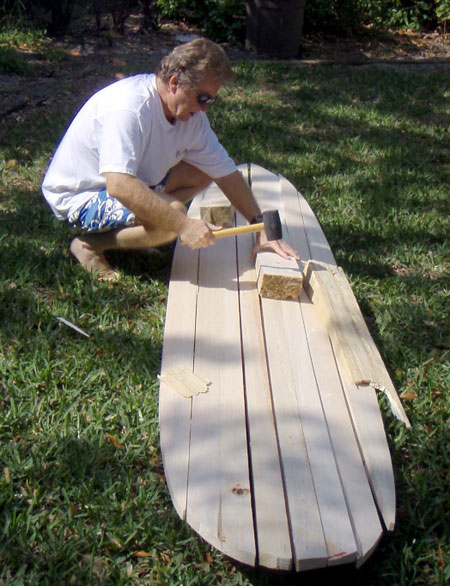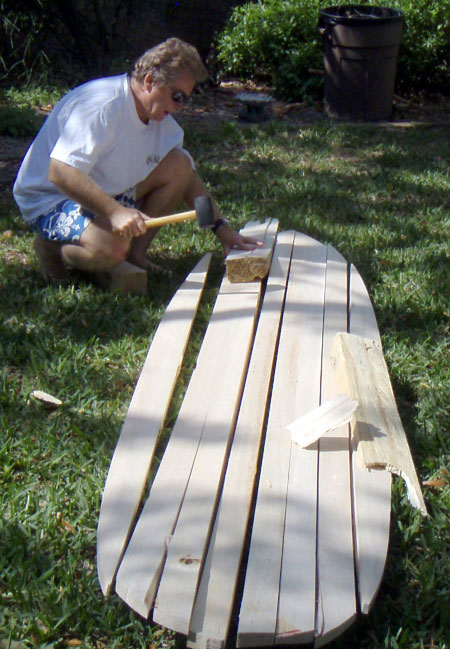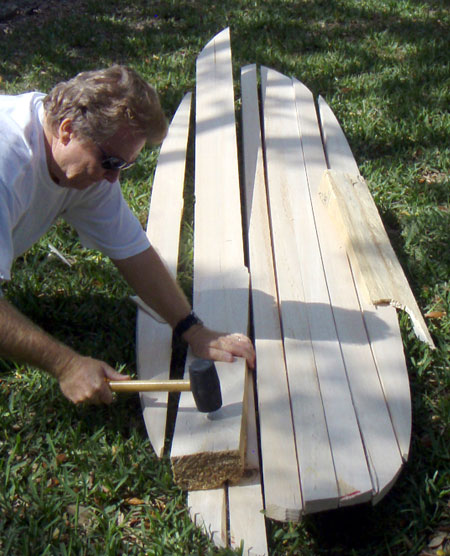 It came apart fairly easily and now I'm ready to start chambering.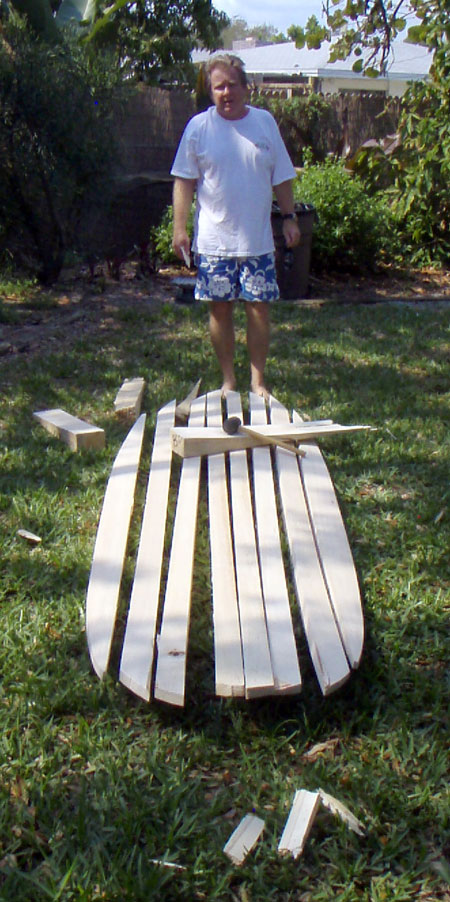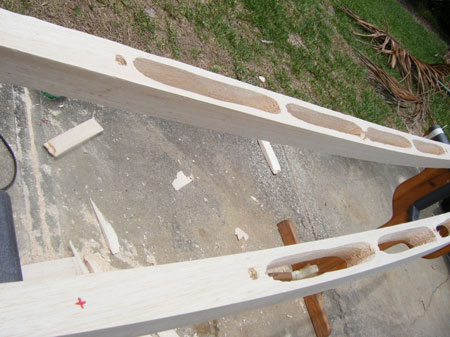 I added some stringers to give me some width that I need for the final dims. The stringers are from the crates that the balsa comes in and are almost the same color as the balsa in the board.
Three Stringers total. One in the center and two offsets.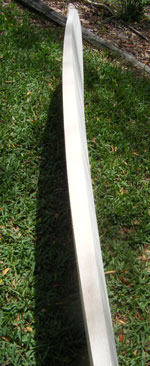 After gluing all the pieces back together I cut the outline and checked the foil in the center line and the rails.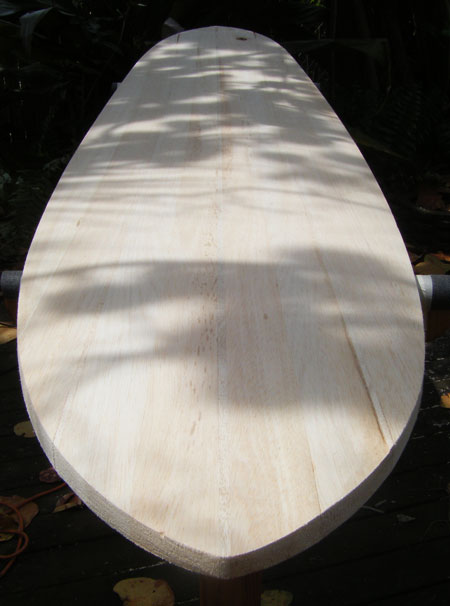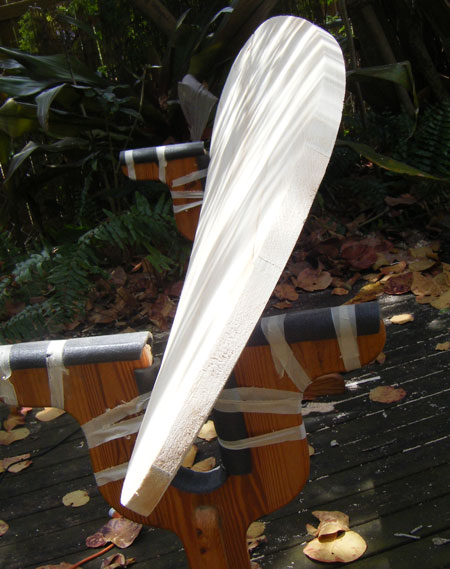 Now I'm ready to start shaping.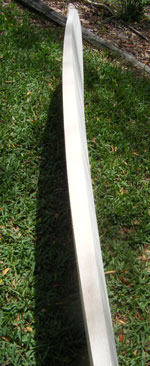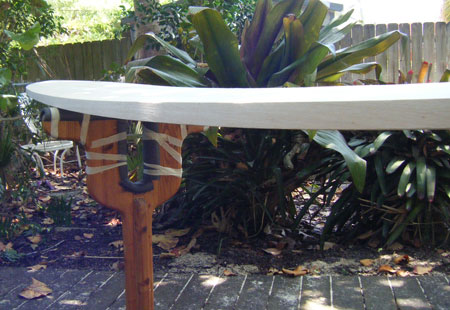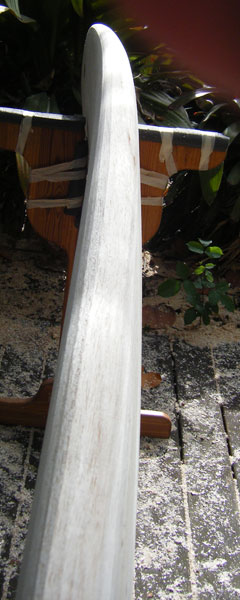 The rail bands have been cut and broken. At this point I've still done everything with the planer.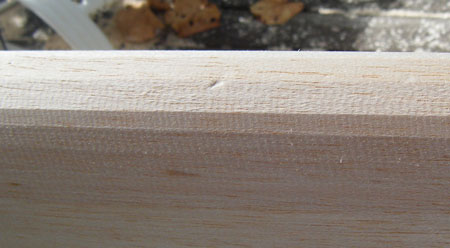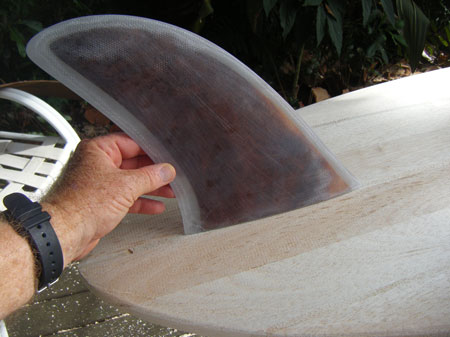 Black walnut fin by Juan Rodriguez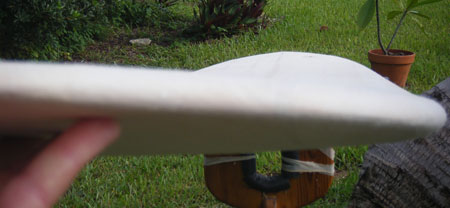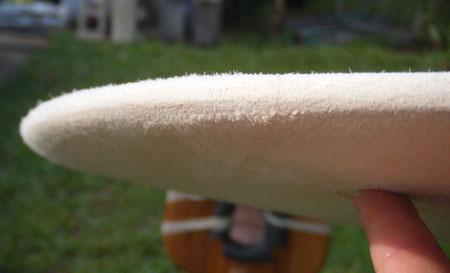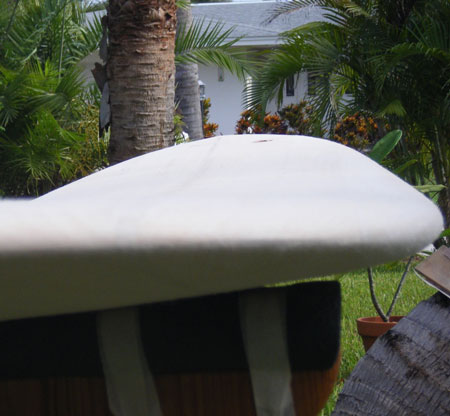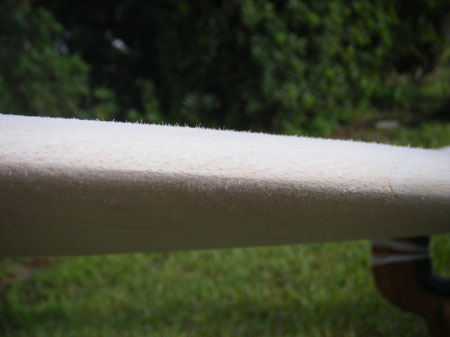 It's almost ready to go to the glass room. There's a couple of places that I need to tighten up and then it's ready.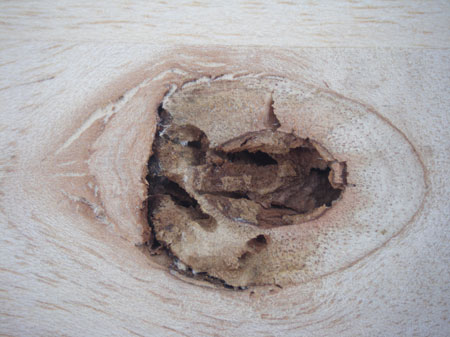 What to do about the knot?
Leave it and fill it with resin. Glass it and ride it.
How do they ride? Click here to see...