Malibu Model
Malibu Chip Replica
The customer requested a classic board since he has a classic old woodie wagon. After looking at pictures of old balsa boards online we came across a photo of a Malibu Chip. "That's it", he said. "That's what I want, a Malibu Chip".
First I had to find some balsa. My old friend Juan Rodreguez had this blank with classic rocker stored in the rafters of his shop. The grain was very nice with no knots or pith and it was really clean.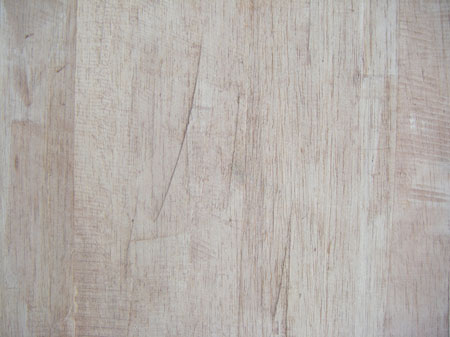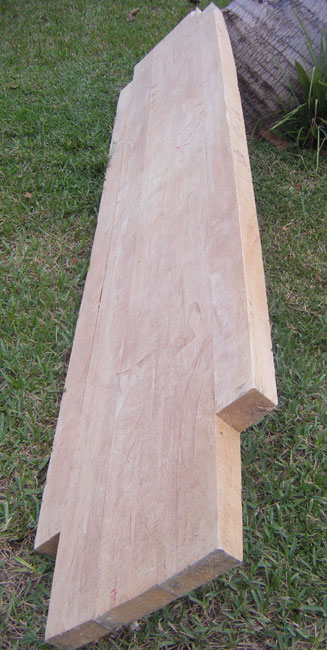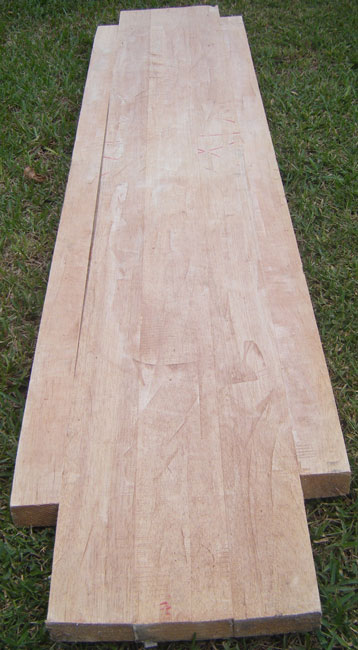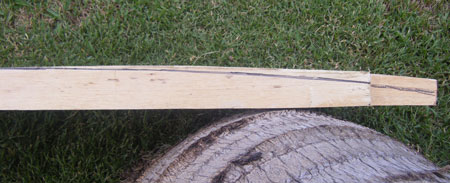 I marked the rocker and began planing..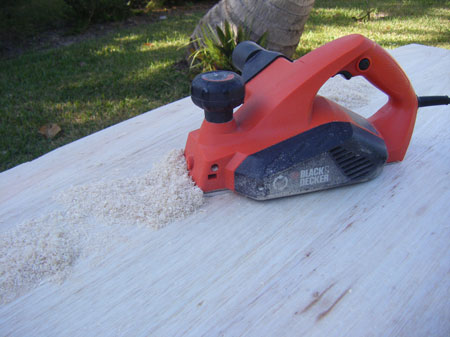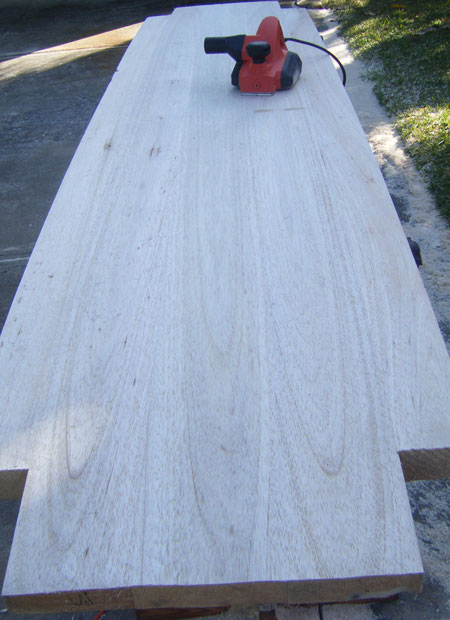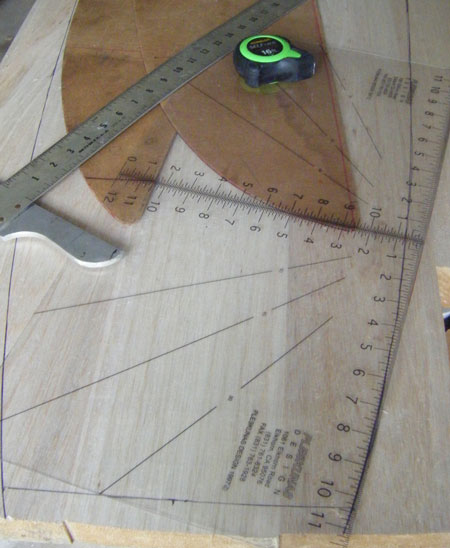 After planing the rocker and foiling the deck in the forward section a little, I drew the outline.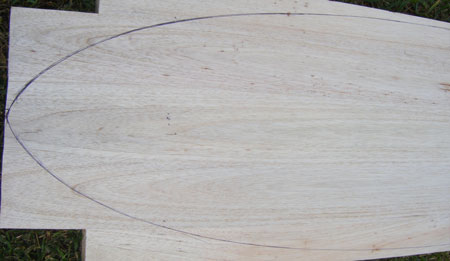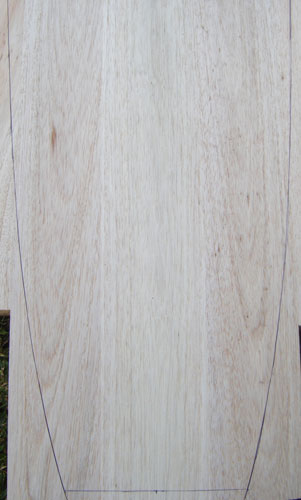 With the outline cut I started cutting the bands with the planer.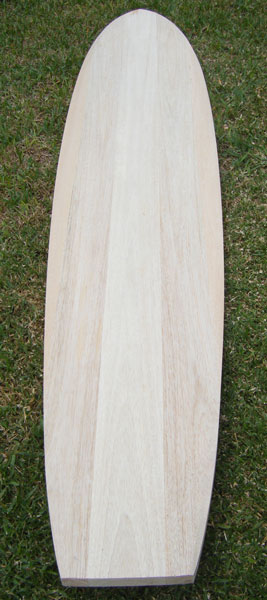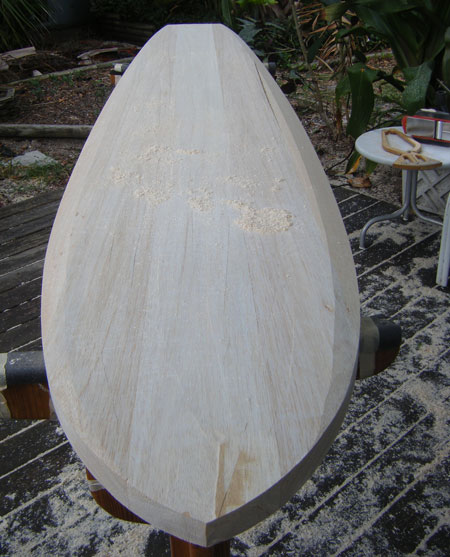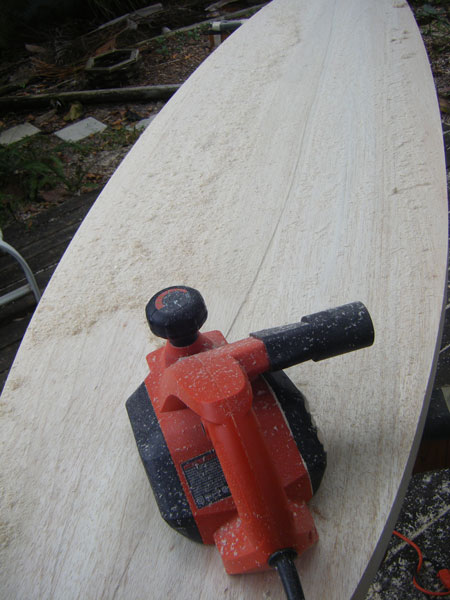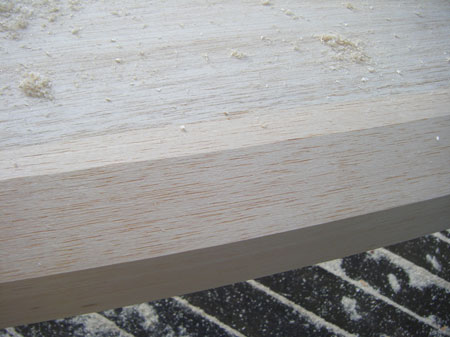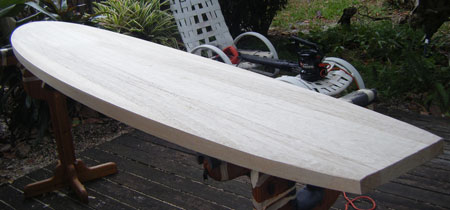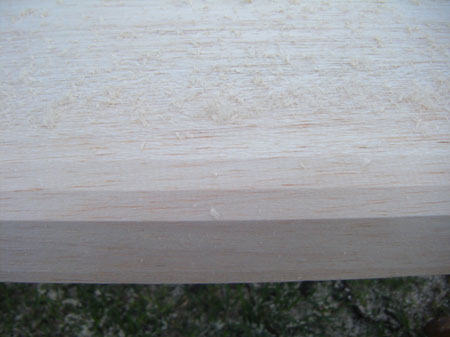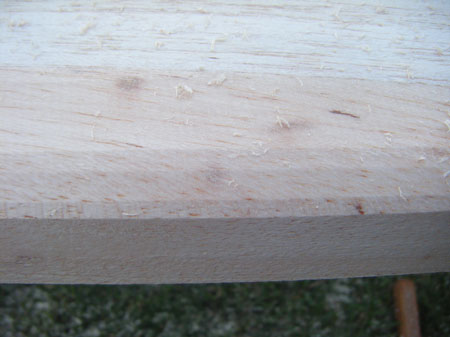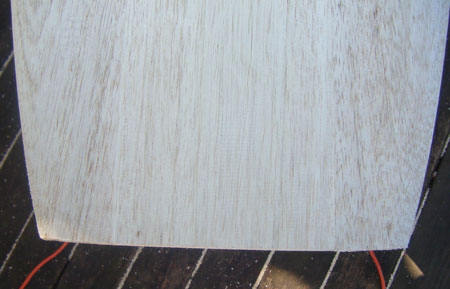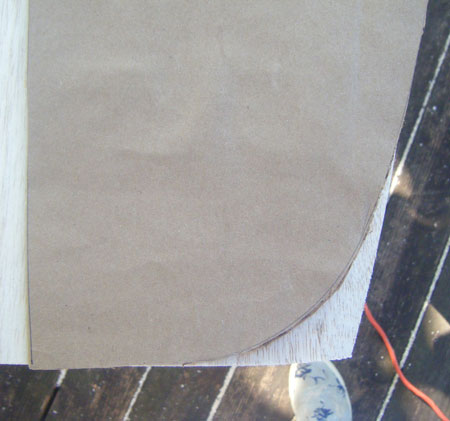 My old friend Jim "The Genius" Phillips sent me a template from a '58 Velzy Jacobs Malibu chip so I could check my outlne and get the accurate vintage look for the nose and the tail corners.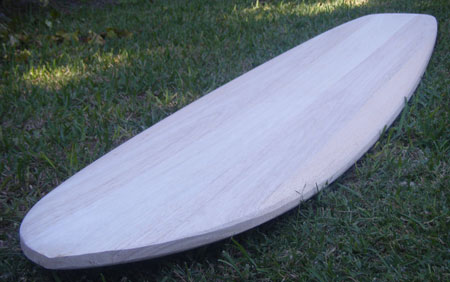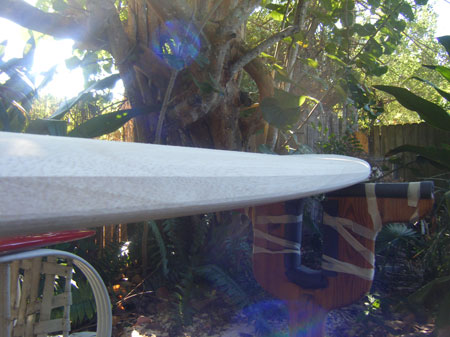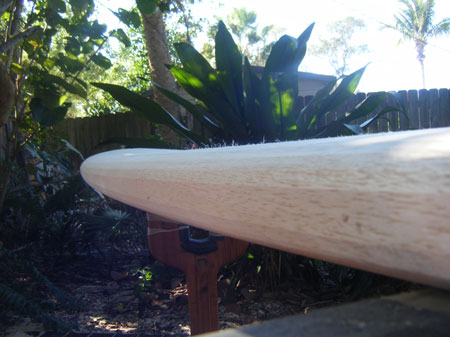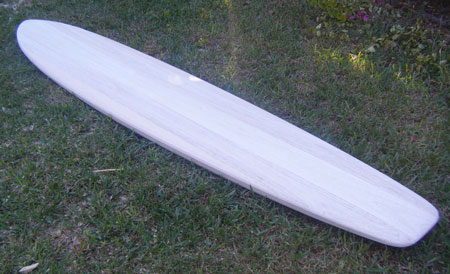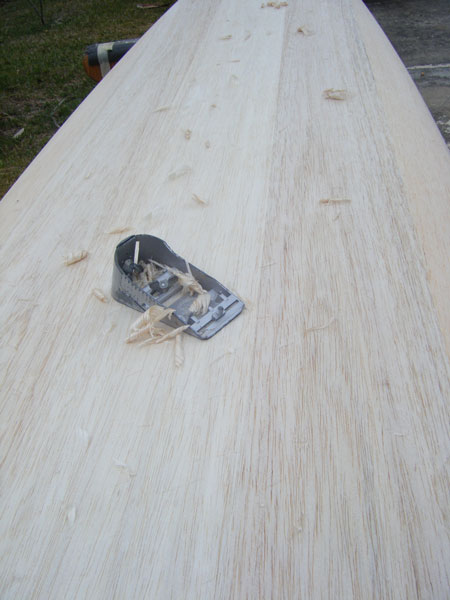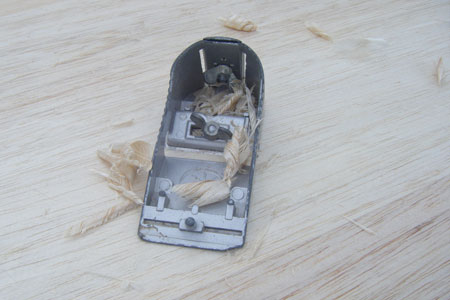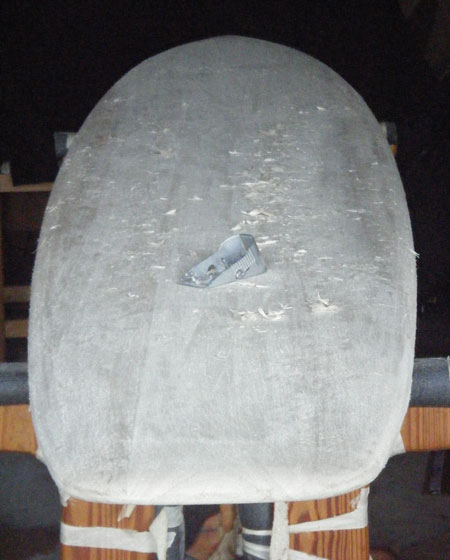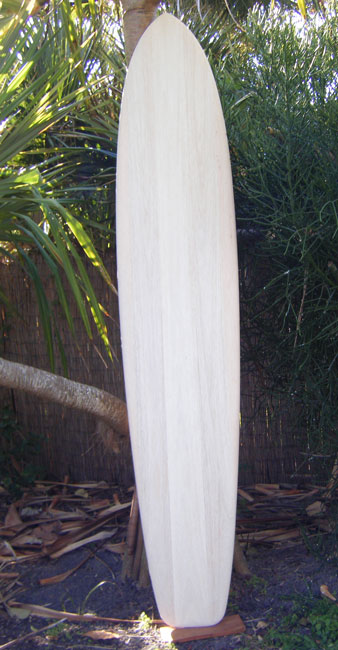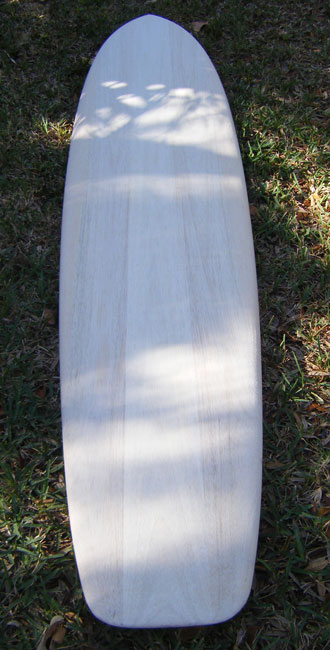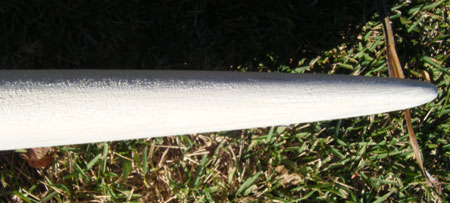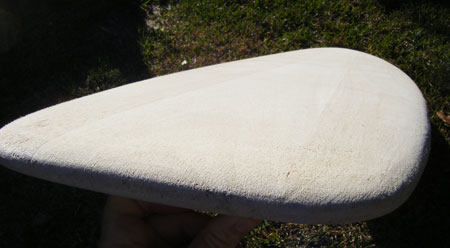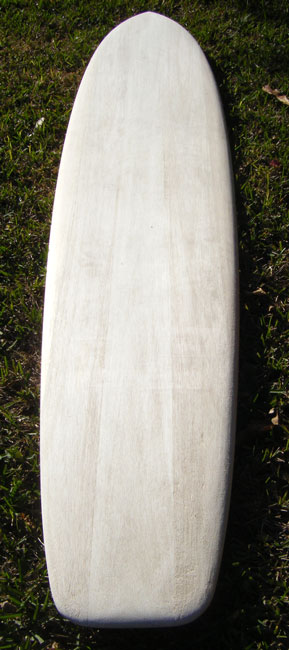 Juan Rodriguez at One World Surf Designs had a fin template from a 1958 Velzy so it's a perfect match for the board.
He made this laminated fin with a classic herringbone pattern.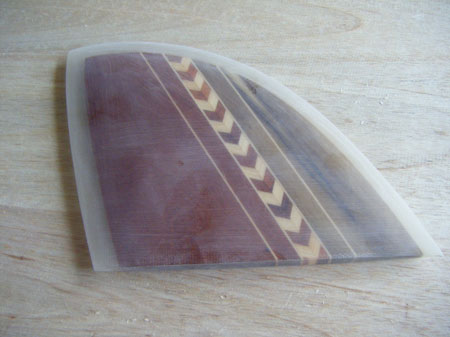 After the finish planing and sanding it's time for the board to go to the glass shop.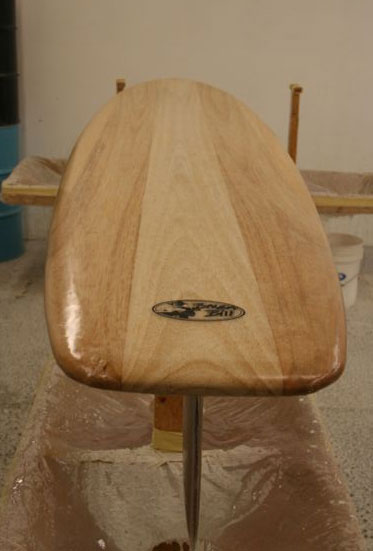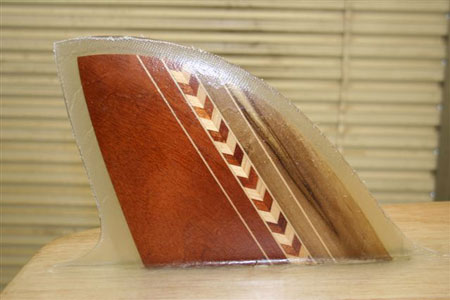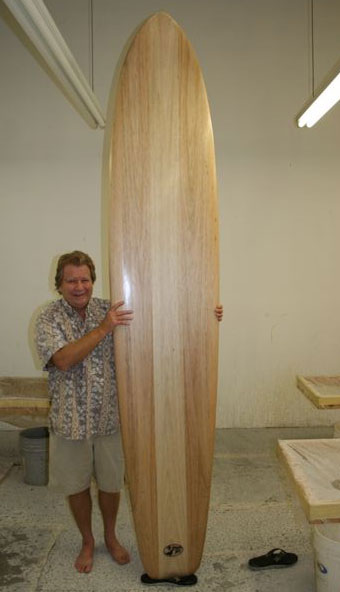 After the laminations and the fill coat it's ready for sanding.
Sanded and Glossed. Ready for packing.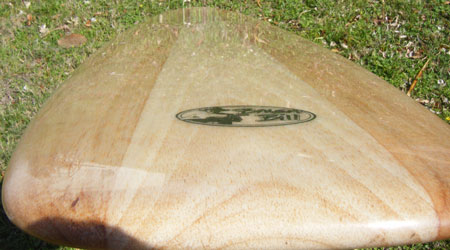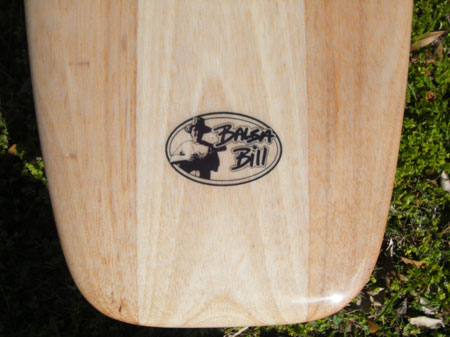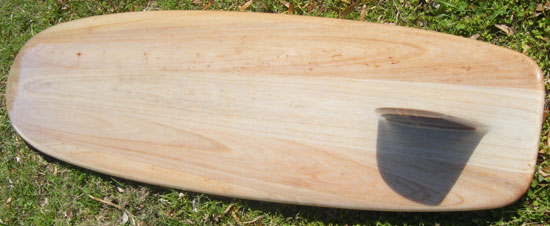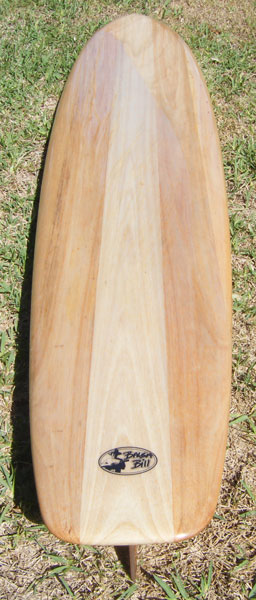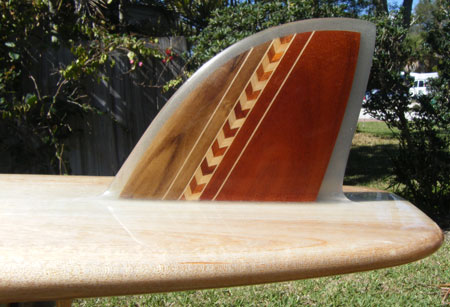 .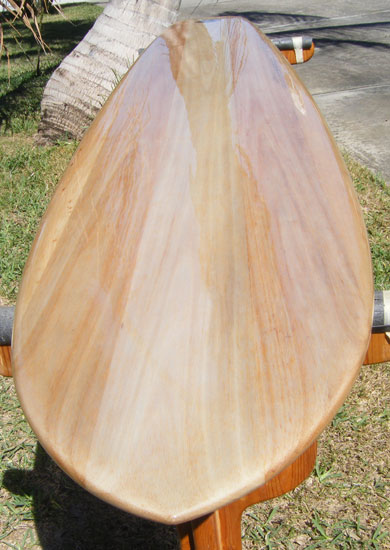 Packing for a long trip...