Style # 10-03 Aloha Print Surf Trunk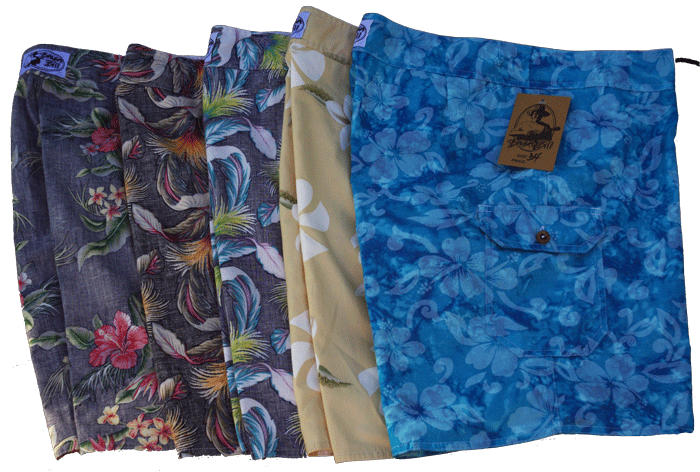 I always loved the look and feel of traditional aloha print cotton cloth surf trunks. I got my first pair from Take' of Waikiki over 40 years ago. I still remember the traditionl hidden button fly and because the cloth is what the textile people call "shirt weight" they were lined with a solid color lining.
For our Aloha Print Surf Trunk we take 100 % cotton poplin in traditional aloha prints and then back it with a layer of poly cotton solid white lining for strength and opacity.
They feature real coconut buttons in the fly and on the pocket flap. True to tradition, this is the original style of fly closure for real surf trunks.
This is as close as you'll get to the real thing without taking a trip in a time machine back to Hawaii in the sixties or finding an old pair in the bottom of your closet. Of course if they still fit you it would be a miracle..
We hand tailor them right here in the U.S.A.
Sizes: 32, 34, 36, 38
Navy w/Red, Charcoal, Navy w/White, Tan, Turq
Free Shipping