Style # 10-11 Pareau Print Surf Trunk Vivid Colors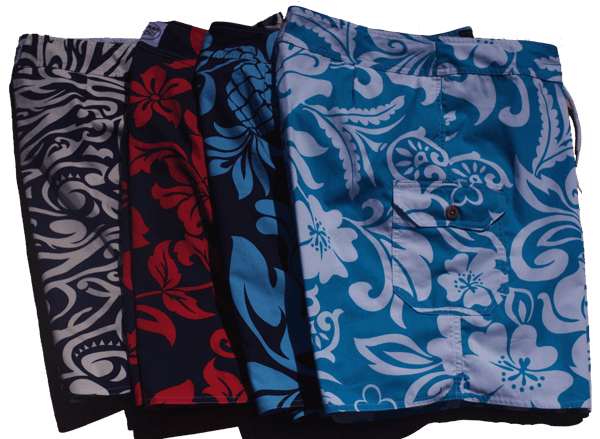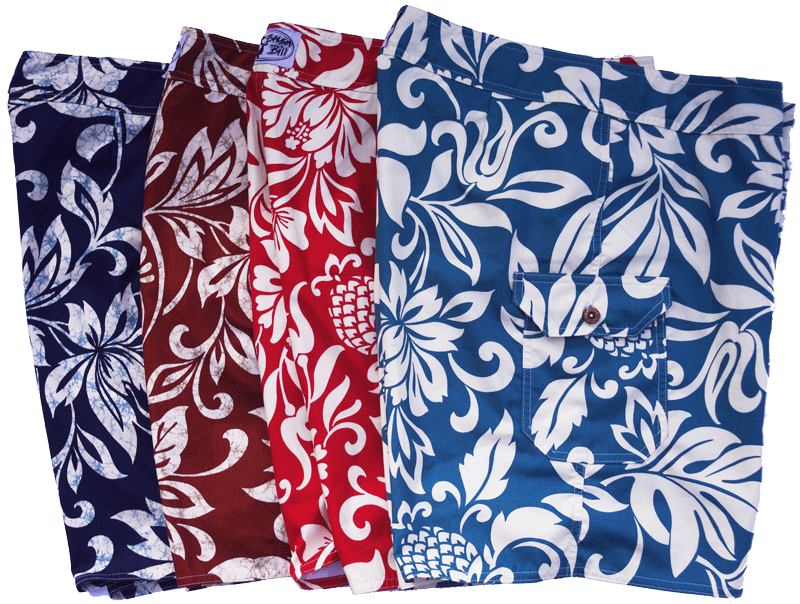 In Tahiti, the classic garment, for both men and women, is a piece of cloth with hand printed simple one or two color designs of traditional flowers or leaves. They fold it and wrap it around their bodies a zillion ways. I fell in love with the traditional artwork on these "pareaus" while on a surf trip there in 1978.
These trunks are made from traditional Tahitian pareau cloth.
We take printed 100 % cotton poplin and then back it with a layer of poly cotton solid white lining for strength and opacity. These are the kind of trunks you would've had custom made back in the sixties on a trip to the islands.
They are hand tailored right here in the U.S.A.
They feature real coconut buttons in the fly and on the pocket flap. That is the original traditional style of fly closure for real surf trunks.
$69 Free shipping in the USA