Style # 10-16 Nylon with Print Panel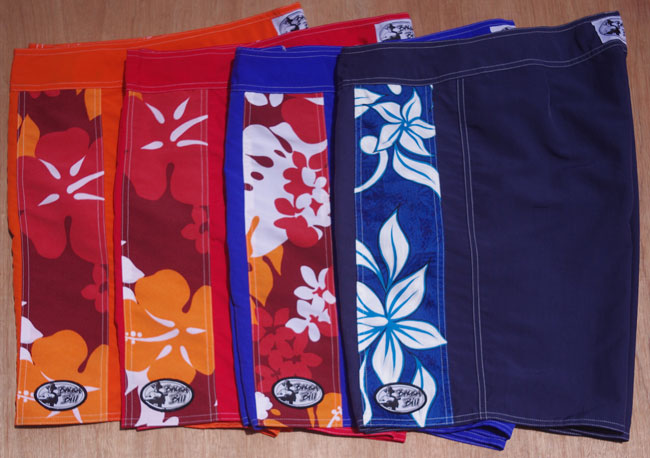 This is our basic solid nylon surf trunk with a nylon print panel.
We call our new nylon Spinnaker II because it has the feel of lightweight spinnaker nylon for comfort but a little heavier (4 oz.) for the durability and longevity you need in a good pair of surf trunks.
The yarn is Taslanized before it's woven. Taslanized means it's soft and pliable. In other words we've already broken in the fabric for you. And like real Spinnaker, the kind they use in sails, it has a heavier yarn in the fill weave. In this case it's four plies. That gives it strength and helps it hold it's shape.
Sizes: 32, 33, 34, 36, 38
Colors: Orange, Red, Royal, Navy
$59 Includes Shipping and handling