VIDEOS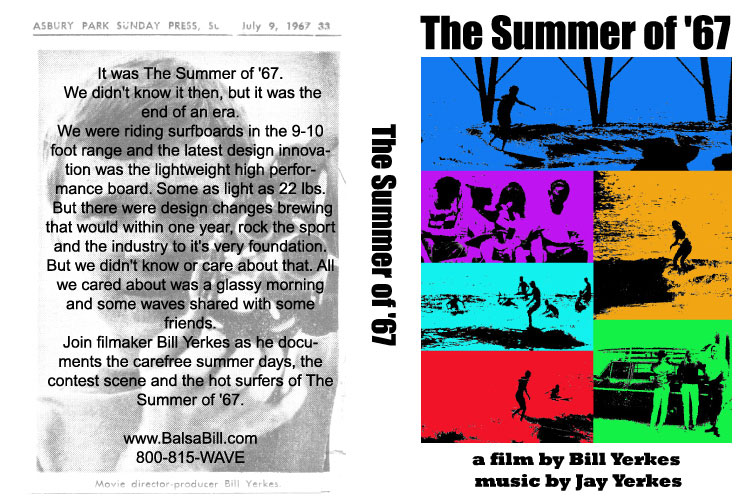 Now Available on DVD $30 includes postage and handling
Including many new scenes added. Lost and found footage and some bonus features.
The original footage had been digitally transfered and remastered.
New original music by Jay Yerkes. Performed by the Surf Chasers.
Longboard magazine says: "You'll be blown away (as we were) by the surfing of Propper, Codgen, and Tabeling in their prime.
Eastern Surf Magazine says:"Balsa Bill uncorks a winner here...this offering will surely make you smile".
Corky Carroll says: " I really enjoyed the "Summer of '67"
Duke Boyd says: "Rare Eastern history for the aficionados of the sport".
$30.00 includes shipping and handling and soundtrack CD